Qigong for Mindfulness and Health FREE S&H in continental US
00003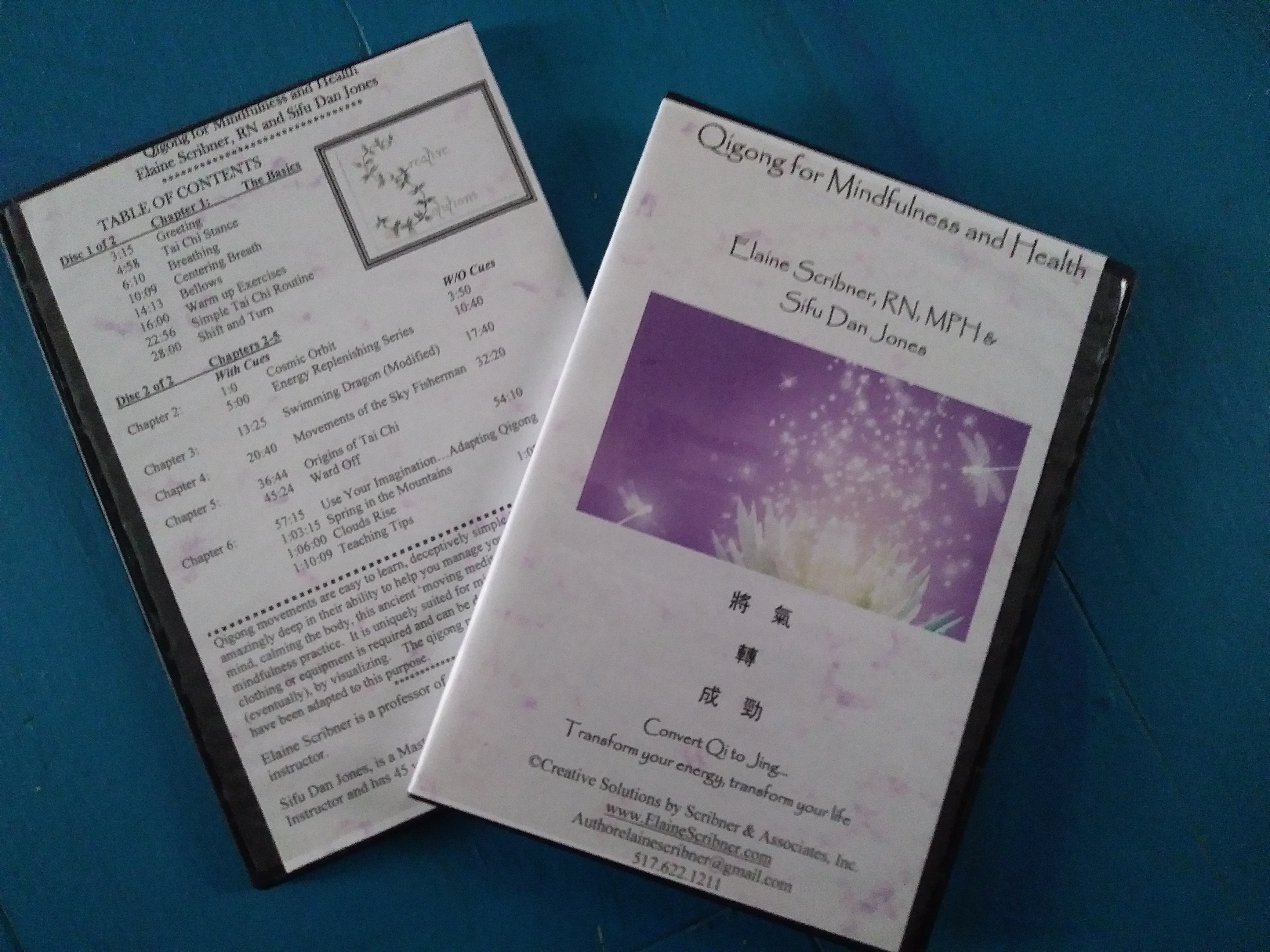 Easy to follow 2 DVD set/2 hours of teaching and practice sessions
Fun, gentle exercises that promote health and happiness
Easy to follow along by people of all ages, all abilities
Well suited for teachers of mindfulness, elderly, children and people with special needs
Available hard copy or digitally
Qigong movements are easy to learn, deceptively simple in their performance, and amazingly deep in their ability to help you manage your life's energy.
Calming the mind, calming the body, this ancient 'moving meditation' will enhance your mindfulness practice.
It is uniquely suited for mindfulness practice, as no special clothing or equipment is required and can be done standing, sitting, or even (eventually), by visualizing. The qigong movements presented in these DVD's have been adapted to this purpose.